Not just better cleaning, a better cleaning experience










Keeping your dumpsters and bins clean is important to your customers, your employees and your neighbors. Regular cleaning from United Bin Cleaning lets your people focus on what they do best. It's just smart business.
Kills 99.9% of germs, bacteria and viruses
Eliminates unpleasant odors
Helps keep disease carrying insects and rodents away
Creates a safer home and work environment
Keeps our community beautiful
Customers have great things to say about United Bin Cleaning!
We do Pressure Washing and Sanitizing!
We clean pavers, stone, concrete, asphalt surfaces and more with our high-pressure, high-temperature cleaning system to make your surfaces look like new.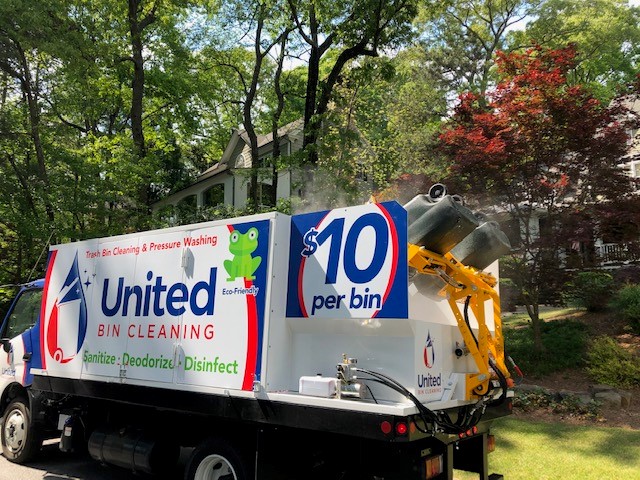 Our mobile pressure washing system cleans dirt, grime and stains while capturing almost all wastewater.
Perfect for storefronts, buildings, driveways, parking lots, sidewalks or almost any surface made of concrete, brick, stone or pavers.
We can clean playgrounds, club houses, grocery carts or any other "high-contact" surface for customers or employees.
We can clean your decks too. Our experts know just the right amount of pressure to use to restore your surfaces.
Click one of our community partners below and checkout to enroll them in our Buck a Bin program.
Interested in becoming a partner? Let us know!
It's a commitment shared by every member of the United Bin Cleaning team
What does a better cleaning experience mean to us? At United Bin Cleaning, we're committed to providing 100% chemical-free cleaning and sanitizing for trash and recycling bins to ensure a cleaner, healthier home and community. Our cleaning services are designed to be effective and affordable with customizable solutions for both residential and commercial customers.
At United Bin Cleaning, we've brought together amazing people to help make the places we all call home (and work) cleaner and healthier.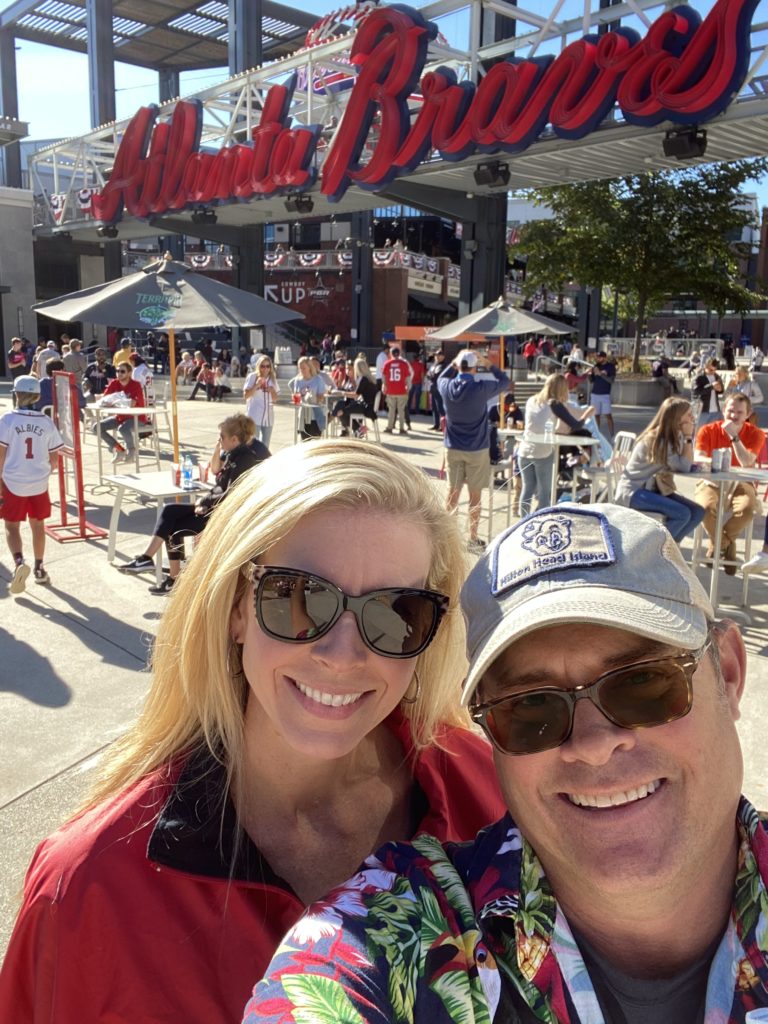 Kindness

Teamwork

Gratitude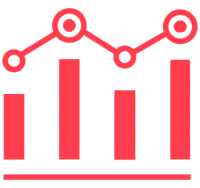 Exceptional Results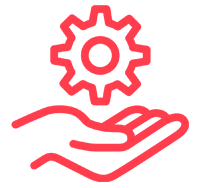 Serving Others
We're proud to call Atlanta home
United Bin Cleaning was founded by Rachael and Jeff Terry. Jeff is an Atlanta native and a founding partner of Peachtree Tents and Events, a full-service event rental company, founded in 2006, with offices in seven Southeast markets. Rachael is originally from Colorado and has an extensive background in event planning. She has worked with Buckhead Church, Atlanta History Center and CNN. As a husband-and-wife team, Jeff and Rachael believe firmly in their faith, the value of family, and engaging within their community and neighborhood.
Why Trash Bin Cleaning? Rachael and Jeff enjoy the outdoors, lakes and boating.  Keeping the water table free of pollutants from trash and waste disposal is a priority for their family and their community.
We partner with residential neighborhoods, communities and commercial clients to create cleaner, disinfected spaces for everyone. Our goal is to improve the quality of life for your family and provide healthier living conditions in our neighborhoods and work environments.
Our technicians are highly trained, uniformed professionals. They also share our commitment to do the right thing even if it falls outside of their job description. We will leave your bins spotless and our work area cleaner than it was before we arrived.
When you work with United Bin Cleaning, you will always receive exceptional service. After all, we're not just contractors, we're your neighbors!