Put the power of high-pressure, high-temperature cleaning to work for your company










Keeping your bins clean is important to your customers, your employees and your neighbors. Regular cleaning from United Bin Cleaning lets your people focus on what they do best. It's just smart business.
Kills 99.9% of germs, bacteria and viruses
Eliminates unpleasant odors
Helps keep disease carrying insects and rodents away
Creates a safer home and work environment
Keeps our community beautiful
Customers have great things to say about United Bin Cleaning!
We do Pressure Washing and Sanitizing!
We clean pavers, stone, concrete, asphalt surfaces and more with our high-pressure, high-temperature cleaning system to make your surfaces look like new.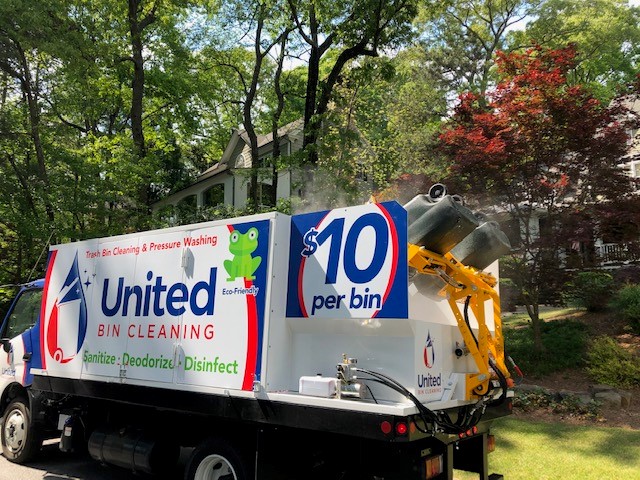 Our mobile pressure washing system cleans dirt, grime and stains while capturing almost all wastewater.
Perfect for storefronts, buildings, driveways, parking lots, sidewalks or almost any surface made of concrete, brick, stone or pavers.
We can clean playgrounds, club houses, grocery carts or any other "high-contact" surface for customers or employees.
We can clean your decks too. Our experts know just the right amount of pressure to use to restore your surfaces.